THE TEAM BEHIND YOUR SUCCESS
Your plan for
Branding, come list me leads,
&
GCI Growth
Starts here!
We're passionate about real estate marketing – It's all we do! We work with the best, from West Coast to East Coast and all over Canada. Killer creative in any langue that's memorable and measurable.

With decades of experience in the advertising space, you can rest assured that you're in knowledgeable hands.
Client & Creative Services
Our
Touchpoints
enable your
exponential growth
We are more than just an "agency". We are your next step for more deals, more sides, and increased GCI.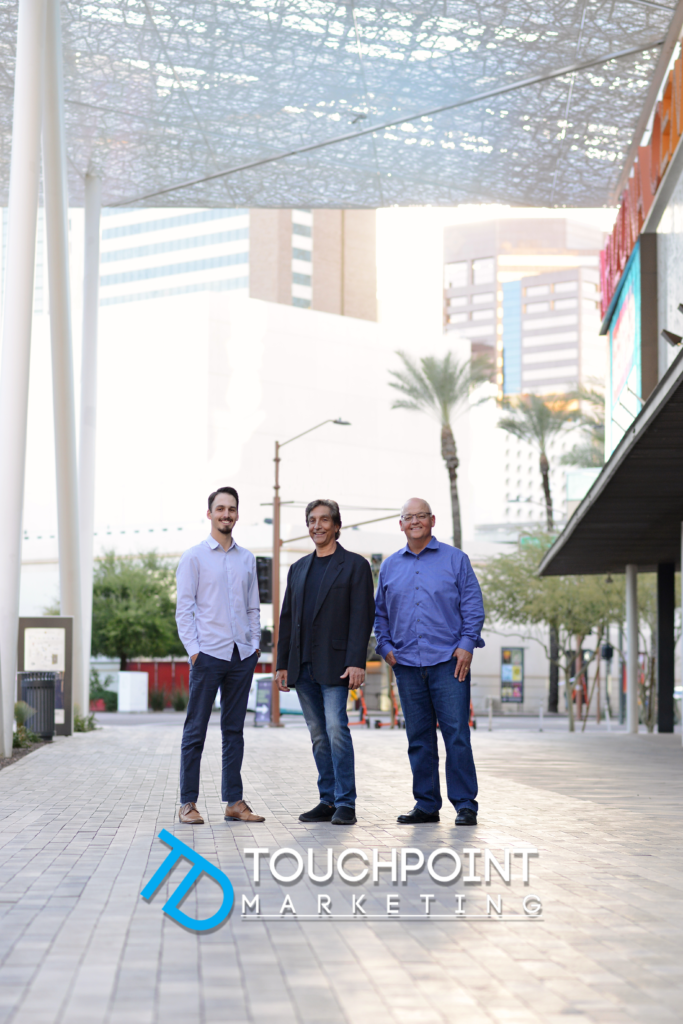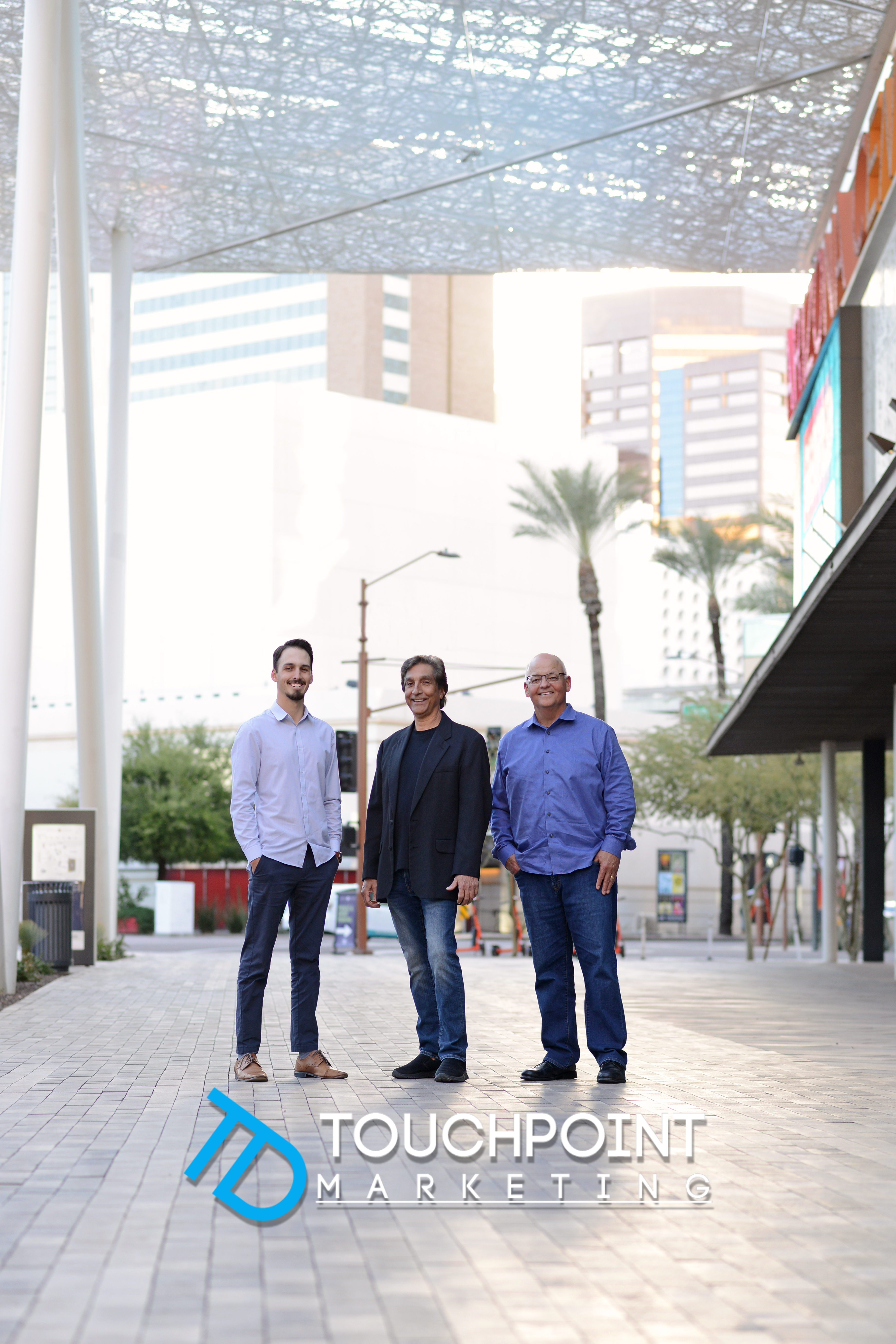 Tom Duran and Chris Moncayo both started their media careers in the early 1980's. Both had tremendous success in broadcast media, sales and executive leadership.  Tom retired in 2013 to launch TD Touchpoint and Chris retired in 2016 and joined Tom, to help scale and expand our fast growing business.  TD Touchpoint Marketing has one focus; using our media knowledge, experience and expertise, helping real estate teams grow their business and GCI. With just a small handful of clients and markets early on, TD Touchpoint mastered the omnipresent approach to marketing success, resulting in better quality leads, bigger deals for our client partners  across the USA and Canada.  In 2022, Jacob Moncayo joined the TD Touchpoint team as creative and client services manager, bringing his real estate marketing experience and digital marketing skills, adding yet another Touchpoint, that set's our small but powerful boutique agency apart from all of the others.
Click the button to schedule your no obligation consultation.