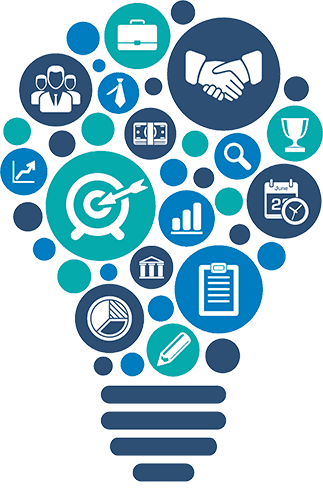 Your Own Marketing Department
Need a marketing department but can't afford one? We have developed a way to provide "turn-key" marketing campaigns the we design specifically for you. Ask me how we can do this at no cost to you.
Ask me how our turn-key approach allows you to stay focused on your business. How do we get started: We start by discussing your goals and company history. we determine your target audience, we determine what media will be used to effectively and efficiently reach your target, we develop DIRECT RESPONSE and trackable campaigns, we'll build an annual calendar that lists monthly activities with budgets – budgets you can live with. In the end, you'll have a marketing department and a budget you can live with! Marketing success is almost assured when your team is lead by vision, experience, and a clear understanding of their target market.
These are the qualities that TD Touchpoint Marketing brings to you – helping raise your business to the next level! We choose from a wide variety of tools when crafting your plan, but most importantly, We approach every marketing challenge from a strategic point of view – we stay focused on the big picture, where success is always in sight – we become your marketing gatekeepers.
Your Home for Media and Advertising Services
Campaign Analytics 
Success is no longer defined by how many people you reached, but how those people were influenced and responded. We engage customers with a process that determines key performance indicators to best measure both involvement and media performance.
Measuring trust, credibility and brand knowledge is as important as counting clicks, impressions, and visitors. By optimizing our client's budget and return-on-investment, we prove the value of marketing by building success stories based on meaningful metrics.
Strategy
The most effective marketing is all about creating moments that matter to audiences. At the heart of everything we do is a deep understanding of the rational and emotional drivers that inspire your customers' choices. Our passion lies in establishing and maintaining connections to your brand, product or service.
At TD Touchpoint Marketing, "market what's meaningful" is our mission, guiding all disciplines from creative brief development to campaign evaluation.
Media Planning
Reaching customers at the right moment in time with a compelling messaging and call-to-action is a complex challenge. We understand the numerous considerations for developing an effective plan, utilizing an array of media that delivers unique advantages. Our negotiating skills add value by extending the campaigns into additional consumer touch points.
Our integrated approach blends traditional, online and emerging media, mirroring the media consumption habits of your customers.
Digital 
Digital communication is about harnessing the power of interactivity to create meaningful experiences that evoke emotion, foster brand engagement, and create customer loyalty. It's about fueling the customer's desire for more information.
The ultimate goal is to provide customers irresistible reasons to take action by utilizing the unique properties of the interactive mediums—from websites and banner ads to mobile apps and interactive sales tools—that comprise the constantly evolving digital environment.
Social Media
Connections matter. Conversation builds connections. Meaningful connections create lasting relationships. Every business can benefit in some way from engaging with customers, prospects, and colleagues.   Rather than building a list of anonymous "Friends," social media is about engaging loyal followers through a dialogue based on the emotional drivers that matter most to them.
From strategy and planning to content development and maintenance—we help clients get social.
Mobile
Mobile devices have moved consumers from the desktop and laptop to the palmtop. Their world is now enriched any time and anywhere through texting, location-based services, mobile search, thousands of apps and mobile websites. Brands must meet their customers' high expectations on the small screen with device– and application–specific content.
As brands embrace mobile communications, customers reward them with increased engagement and loyalty—acknowledgement of a brand building a bond.
Direct Response
Engaging audiences, building trust, and motivating specific actions require insight into the experience your customers desire most. Strategy is the starting point for TD touchpoint marketing  in all direct-response or database marketing efforts. Direct channels now extend beyond traditional mediums into banners, pay-per-click advertising, mobile, and social media.
We harness powerful new media in engaging ways to respectfully connect with your customers and build your brand.
Creative Development
Compelling creative deepens the relationship between brand and customer. Our approach is to create messaging that persuades, connects, and builds bonds with a specific audience. Our goal is to establish and maintain a brand's essence, while utilizing compelling ways to build trust and relationships through inspiring creative. Capitalizing on the latest technology and trends, we create dynamic communications that are exciting, effective, and meaningful.
Creative without marketing is irrelevant Marketing without creative is invisible.
 Public Relations 
The media landscape constantly changes, and the PR toolbox evolves. Yet, PR will always be about crafting opportunities that nurture brand connections. Placing stories in key press, creating killer content for articles and white papers, interacting with market influencers, speaking with your best clients and prospects—these are all initiatives that build thought leadership.
They also create a positive reputation that builds meaningful connections to you and your company in lasting and actionable ways.
Media Buying 
Expert negotiating saves our clients thousands of dollars. Here's the good news… Most of our fees, if not all, will be paid by the media outlet…not you.
Talent/personality endorsements
Radio
Television
Out of Home – Billboards
Sports Marketing
Print
I've been working with Tom and TD Touchpoint Marketing for over 5 years now. Tom has done a really great job helping us take our business to whole other level by using his recommendation with Radio. I had no knowledge on how it worked and Tom walked me through the process. He handled all of the negations with the radio stations and found our Personalities to endorse us. TD Touchpoint takes care of all of our messages to market. I highly recommend that you call Tom and his team at TD Touchpoint Marketing to help you grow your business like he did for us.
Vinny Steo